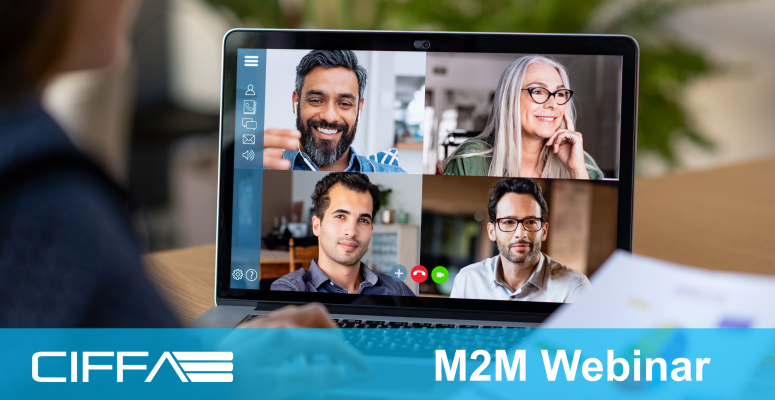 M2M Webinar: AI applications for Freight Forwarders and Customs Brokers
Date & Time:
Jan 24, 2024
12:00 pm - 1:00 pm
Location:
Online Webinar
Description
Hosted by KlearNow.AI, you are invited to attend this complimentary webinar to Unlocking Success in AI-Powered Digital Transformation: Key Insights, Tips, and Tricks.
Digital transformation has become essential for staying competitive and efficient. Since 2018, KlearNow.AI has been at the forefront of harnessing the power of Artificial Intelligence (AI) and Machine Learning (ML) to drive significant improvements in document management and ingestion processes.
Register today for an enlightening webinar where we'll delve into the strategies and knowledge that have allowed KlearNow.AI to successfully implement AI in our client's digital transformations.
Webinar Highlights:
Understanding the Power of AI and ML: Explore the fundamentals of AI and ML and how they can revolutionize document management and data ingestion processes.

Setting Clear Goals: Discover the importance of defining your digital transformation objectives

Selecting the Right Tools: Explore the various AI and ML tools available, and gain insights into choosing the best ones for your specific needs.

Implementing AI Successfully: Understand the critical steps in implementing AI solutions effectively, from data preparation to deployment.

Tips and Tricks: Get valuable tips and tricks from KlearNow.AI experts to avoid common pitfalls and ensure a smooth digital transformation journey.

Real-World Success Stories: Explore real-world case studies of businesses that have leveraged AI for digital transformation, and the remarkable results they achieved.
Date: December 13, 2023 |12:00 – 13:00 ET
Online, login information will be sent separately.

Presenter: Anand Raghavendran: Chief Product Officer for Klearnow.AI.
He leads all product management, engineering & IT infrastructure related initiatives for the AI/ML-Powered customs platform. He has previously served as executive director with Ernst & Young's global trade practice and was President and CEO of GTKonnect, where he oversaw trade operations and technology delivery for large clients. He has also held various senior management positions with major corporations such as UPS and ISSI.
Anand holds a bachelor's degree in engineering from Anna University, India, and a master's degree in business administration from Pepperdine University, California. He is a CBP certified Customs House Broker and also holds other certifications including Disciplined Agile Senior Scrum Master and Value Stream Consultant and is a Six Sigma black-belt. Currently just completed his Wharton CIO certification.