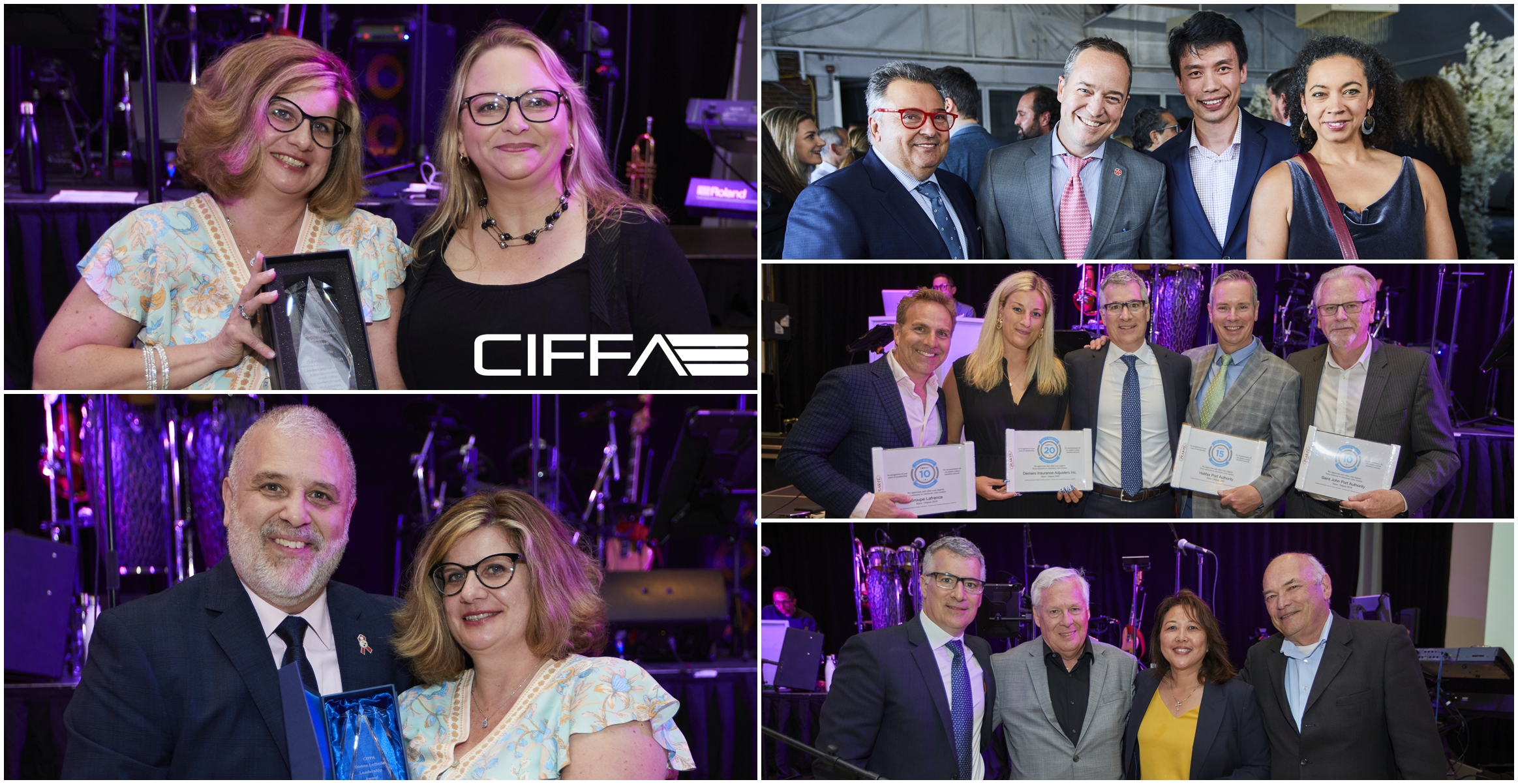 CIFFA held its Eastern Gala Dinner June 9 in Montreal, attended by some 375 celebrants
Host and CIFFA Eastern Committee Chair Angelo Loffredi launched the gala followed by opening remarks by CIFFA Executive Director Bruce Rodgers.
Julia Kuzeljevich, Director of Policy and Communications for CIFFA, presented the Donna Letterio Leadership Award to 2020 recipient Sylvie Vachon (award accepted in her absence by Angelo Loffredi) and to 2022 recipient Samara Millin.
CIFFA also honoured three of its departing directors: Paul Hughes, Larry Palmer and Edna Carr.
Heartfelt thanks go out to the Eastern Events Committee, headed by Angelo Loffredi, and to the evening's Event Sponsors:
Gold Plus: Air Canada Cargo
Gold: ECU Worldwide Canada and Shipco Transport (Canada) Inc.
Silver: Groupe Lafrance
Bronze: Overseas Express Consolidators (Canada) Inc.
Diamond National Sponsors:
Air Canada Cargo
Calgary International Airport
Canadian National Railway
Cole International Inc.
Port of Montreal
WestJet Cargo
Ruby National Sponsors:
AON Reed Stenhouse Inc.
Canadian Pacific Railway Limited
Edmonton International Airport
Global eTrade Services
Marsh Canada Limited
Port of Vancouver
R.R. Plett Trucking Limited
Saint John Port Authority
The Saint Lawrence Seaway Management Corporation
Thanks, too, to the CIFFA marketing and events team in the secretariat office for their contributions to this event. (View Pictures Here)