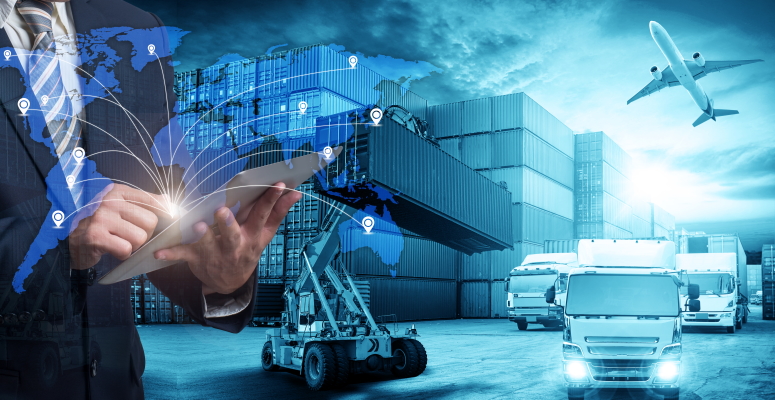 CIFFA now accepts Freight Brokers
New this year, CIFFA is accepting freight brokers into our regular membership category. CIFFA offers numerous benefits to its North American Freight Brokers and Transportation based 3PLs.
Whatever your role in the movement of goods, the Canadian International Freight Forwarders Association is important. For transportation brokers, we offer support, advocacy, education and the stature of our world-class CIFFA brand. With a long track record of success, high standards, and strong relationships with various government bodies, a CIFFA membership guarantees that our industry and your business is well represented.
When people deal with a CIFFA freight broker, they know they're working with trained professionals who:
abide by the CIFFA Code of Ethics,
carry cargo liability insurance,
abide by the FMSCA surety bond requirement for cross border freight
meet training requirements with respect to the handling of dangerous goods
provide vocational training in all locations where international freight services are offered.
CIFFA Standard Trading Conditions (STCs), which can only be used by a CIFFA member, levels the playing field in Canada. These conditions, which govern the relationship between the CIFFA regular member firms and the customer, are regularly upheld in Canadian courts. Shippers can be assured that when they work with a CIFFA regular member firm, they are working within a proven set of trading conditions and have peace of mind.
A membership with CIFFA helps protect your business.
North American Freight Brokers are represented on the CIFFA National Board of Directors, a key opportunity for involvement and input to help address the needs of Canadian 3PL's
CIFFA has established a North American Freight Broker Committee to address the issues and concerns of Canadian 3PL's
We have a newly drafted Canadian Brokers – Carrier contract available to only CIFFA member companies.
Take advantage of new opportunities and use of the CIFFA brand on websites, emails and other communications. This recognition provides business partners with confidence in dealing with a reputable company that abide by strict standards. Listing your business in the member directory offers you increased visibility to potential clients.
CIFFA boasts a strong education offering and professional development plan for your employees – from new hires to leadership roles:
Partnerships with colleges across Canada who can assist with recruitment needs
Training – Dangerous Goods, Air Cargo Security, industry relevant workshops
We also play a strong role in advocacy as the trusted advisor to the freight forwarding community, with a dedicated CIFFA team who represent member concerns domestically and internationally, and a lobbyist who has direct access to government legislators on issues affecting the supply chain and related member interests.
Members may also be able to participate in various CIFFA committees (Sea freight, Air Freight, Customs Load Brokers, Drayage, etc.) , providing an interchange of ideas, input and collaboration and being part of a results-driven process.
At CIFFA, communication is key.
Expert guidance on inquiries
Access to the daily eBulletin highlighting industry news
Access to The Forwarder print magazine distributed twice per year
Press releases or Special eBulletin on urgent news
You will also have access to valuable offers within your membership, including:
Member pricing on all events, education, and training
Affinity Program offers savings through associate members, such as
HR software resources and Home and Auto Insurance
Member pricing on all advertising and sponsorship opportunities
* Complete details about CIFFA Membership Requirements, Fees and Application Guideline.