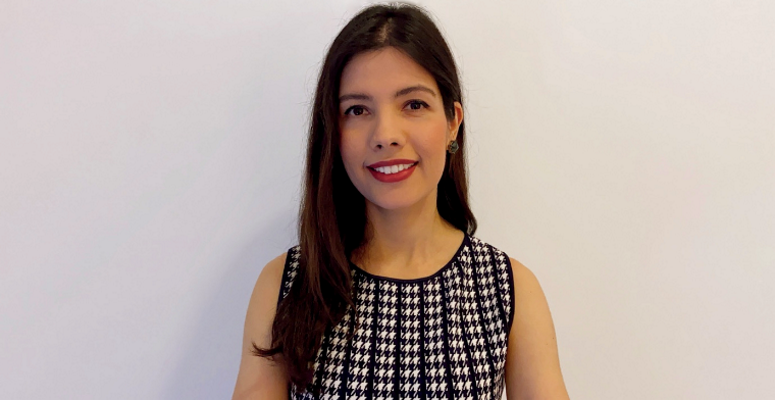 Georgina Alejandra Pérez Pérez Americas Regional Winner Of The YIFFY Competition
TORONTO, August 10, 2021
Every year, CIFFA offers an award to a young freight forwarder who best demonstrates industry knowledge and skills to become a true international freight forwarding professional in the future.
In January, 2021, after a review process of industry experience and a written dissertation demonstrating technical knowledge, CIFFA announced Georgina Alejandra Pérez Pérez as the 2021 Canadian Young Freight Forwarder of the Year Award recipient.
After completing an additional dissertation, Georgina entered the international competition and, following a review process by FIATA and the TT Club, on August 10, 2021 was announced as the Americas regional winner of the Young International Freight Forwarder of the Year competition.  Georgina's dissertations looked at two very distinct shipments, both linked to the Canadian Arctic – the first related to an importation project bringing an over-dimensional mining truck from Chicago, USA to the Northwest Territories, Canada, and the second project focused on the challenges of a time-sensitive movement, bringing a diesel generator from southern to northern Canada.
As the Americas regional winner, Georgina will be invited to compete at the FIATA World Congress where she will present her dissertations to the Award Steering Committee that will subsequently announce the 2021 Young International Freight Forwarder of the Year.
The prize to be awarded to the winner principally consists of practical and academic training, including a week based at one of the TT Club's regional centres in London, Hong Kong or New Jersey plus a week in the TT Club's Head Office in London.  Additionally, one year's subscription to the International Transport Journal (ITJ) is provided to all four regional winners.
Georgina has graduated from the Universidad Autonoma de Queretaro, Mexico with an Honour's Bachelor's degree in biochemical engineering and a Master's degree in food science and technology.  She continued her studies in Canada, where she has completed the International Transportation and Customs program at Seneca College, the Authorized Cargo Representative course, the MSR Customs Automation Certificate and the FIATA Diploma in International Freight Forwarding.   Georgina worked as a logistics coordinator at ACE Express Canada Logistics and is currently working at DSV Air & Sea, where she was first in the position of an ocean import coordinator and now works in the air exports department.
Click for more information on CIFFA's Young Freight Forwarder of the Year Award.