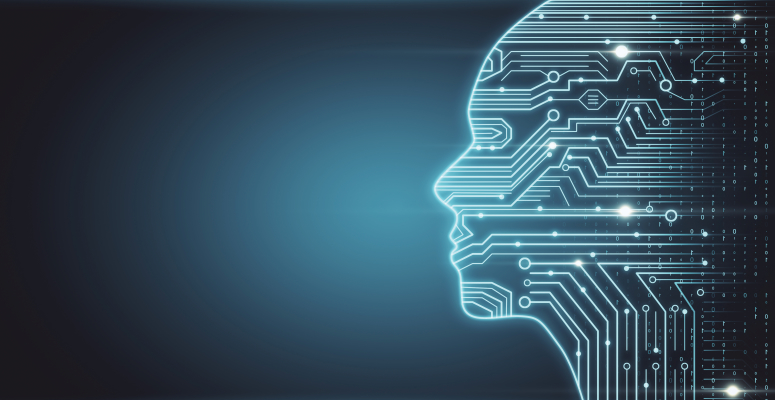 How Freight Forwarders can use AI to Gain a Competitive Edge
By Gabriel T. Ruz Jr., Chief Innovation Officer, Co-Founder, and Board Member, Magaya
With a mere 12 percent of supply chain professionals currently using artificial intelligence (AI) to benefit their operations, it's clear that opportunity abounds for early adopters. Alas, although AI is not new, its use in the freight forwarding industry is still very much in its infancy. Its time has arrived, though. As supply chains complexify and customer expectations soar to new levels, it has become a necessity for freight forwarders to turn to technology like AI simply to keep pace.
The possible uses of AI in freight forwarding are both endless and exciting. Defined by Gartner as technology that "applies advanced analysis and logic-based techniques, including machine learning (ML), to interpret events, support and automate decisions, and take actions," artificial intelligence can be used in myriad ways to improve the freight shipping customer experience and help freight forwarders operate at new heights of speed, efficiency, and service.
AI Bots for Faster Carrier Contract Management
Uploading lengthy carrier rate contracts into a rate management system is a time-consuming, error-prone process that freight forwarders are all too familiar with. AI-powered bots can perform the same task in seconds, scanning carrier contracts into a rate management solution and parsing the data with superior levels of accuracy.
AI Transforms the Quoting Process
Perhaps one of the greatest opportunities for AI to have a positive impact on a freight forwarder's day-to-day operations is in the quoting process. For years, the quoting process for freight has looked the same: customers email their requests, then the freight forwarder gathers rates from several different sources, pulls them back into an email, and then the exchange continues from there.
With AI, a computer can automate the whole quoting process from end-to-end: reading incoming emails, automatically extracting key data points using natural language processing, pulling rates from carriers, and bringing a formatted quote back into an email. This can save as much as 15 minutes of data entry and research time per quote and eliminate hours of back-and-forth exchanges for freight forwarders and their customers.
Faster Warehouse Operations with AI
The uses of AI for freight forwarding extend beyond the office. In high-volume warehouses, slicing just seconds off the handling time per parcel can yield impressive cumulative results. Smart freight forwarders are now using AI technology to automate the manual process of measuring, weighing, and photographing cargo as well as capturing label information and inputting it into the freight management system automatically.
The Road Ahead
The freight forwarding industry is about to experience a long-awaited renaissance. As artificial intelligence becomes more accessible, the possibilities to maximize productivity, lower costs, improve the customer experience, and increase accuracy are exciting. Now is the time for freight forwarders to learn more about how AI can address their pain points and set them up for sustainable success.