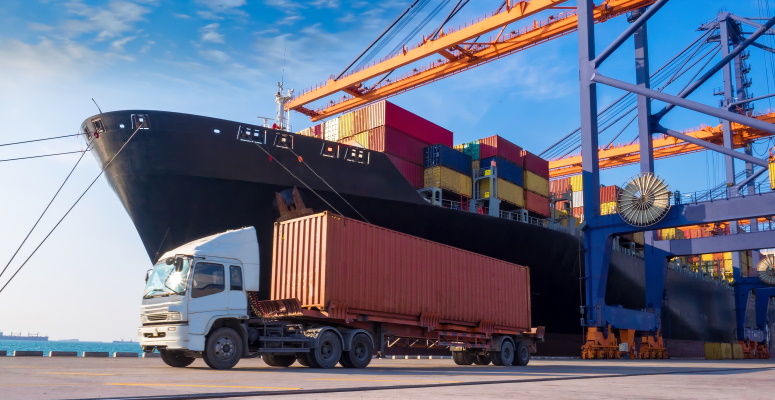 Month in Review – April 2023
Maritime
April 3: Conciliation Officers Appointed to Further Talks Between BCMEA and ILWU – BCMEA website
After the ILWU filed a notice of dispute to Canada's Minister of Labour, two conciliation officers from the Federal Mediation and Conciliation Service were appointed to this matter on March 29.
The conciliation officers have a 60-day mandate from the day of appointment. An extension beyond 60 days can be made by mutual consent of the parties. At the end of the conciliation period, a 21-day cooling-off period would begin, if required.
April 4: Sharp Increase in Containership Schedule Reliability – The Maritime Executive
Coming back from the depths of the shipping surge experienced in 2021 and early 2022, the container shipping industry is recovering its schedule reliability to levels last seen at the onset of the pandemic. New data from Sea Intelligence shows the highest level of schedule reliability in 30 months, reaching levels not seen since August 2020 and approaching pre-pandemic norms.
"Schedule reliability was a staggering 26 percentage points higher" year over year, highlights Alan Murphy, CEO of Sea-Intelligence. The analysis firm's data shows that the industry bottomed out a year ago, falling to a level where only one in three ships was on schedule. February 2022 showed just 34.2 percent global schedule reliability, continuing a two-year trend that began in January 2021 when reliability fell for the first time into the 30 to 40 percent range.
"Global schedule reliability increased sharply by 7.7 percentage points month over month in February 2023, reaching 60.2 percent," says Murphy. Levels had begun nearly consistent monthly increases in May 2022, but February was the first time the level reached 60 percent.
April 5: 'Nervous' Box Lines Back-Pedal on D&D Charges in U.S. as New Rules Loom – The Loadstar
While U.S. ports and container terminals still resist a regulatory drive to curtail detention and demurrage (D&D) charges, several shipping lines have stopped charging cargo owners and truckers on days when terminals are closed.
The U.S. Federal Maritime Commission (FMC) has been questioning container terminals and the 11 largest box lines serving the U.S. on their policy of charging D&D fees when their facilities are closed.
Over the past couple of years, shippers and truckers have protested furiously over being charged when they had been unable to get access to congested terminals.
April 7: Los Angeles, Long Beach Port Terminals Shut Down Due to Labour Issues – Supply Chain Dive
Terminals at the Port of Los Angeles and Port of Long Beach effectively shut down as a result of a local longshore labour action that began on the evening of April 6.
The Pacific Maritime Association, which represents West Coast port employers, said a local union at the twin ports withheld some labour for the evening shift on April 6, leading to widespread labour shortages that halted operations. The actions continued, leading to closures on the morning of April 7 as well.
April 12: China's Container Depots Fill Up as Exports Feel the Pinch – The Loadstar
Container depots in China are full and having to turn away new customers, following a slowdown in exports.
Container xChange CEO Christian Roeloffs said: "We hear from many customers that the demand for containers is still there, just that the supply is overshooting the demand.
"Due to this, we see ripple effects, such as depots working at maximum capacity and not being able to accept new clients."
Container xChange's latest report suggests China's container depots are working at 90% utilization, adding: "Oversupply makes it harder for the depots to move boxes. And because depots make money by moving these boxes, as opposed to storing them, the current circumstances are rendering the depots inefficient in both operations as well as revenue generation."
The increasing number of idle containers at terminals does not only mean ports are getting congested, but repositioning empty containers has become more expensive and inconvenient, making it difficult for the NVOCCs and shipping lines to open new markets globally.
April 13: Nanaimo Studies Port Expansion – Inside Logistics
The Nanaimo Port Authority has received federal funding to study the potential for expanding its facilities. The Port of Nanaimo is on the east coast of Vancouver Island, across the Strait of Georgia from Vancouver.
The federal government has committed up to $600,000, under the National Trade Corridors Fund, for the Nanaimo Port Authority to study the expansion of container handling capacity; the development of land near the port to support economic growth, job creation and trade; and the assessment of potential improvements to the transportation of cargo by sea over short distances between Vancouver Island and the Lower Mainland.
April 20: Government of Canada Approves Roberts Bank Terminal 2 Project in British Columbia, Subject to Strict Conditions to Protect the Local Environment – Government of Canada press release
Following an environmental assessment conducted by an independent review panel and significant work to address concerns highlighted by the panel report, the Government of Canada has decided the Roberts Bank Terminal 2 Project can proceed subject to 370 legally binding conditions to protect the environment, including to prevent harm to local species.
The project will increase the Port of Vancouver's capacity by 50 percent.
The port can now apply for the additional authorizations and permits it requires from federal departments, as well as from the Government of British Columbia. This includes from Fisheries and Oceans Canada under the Fisheries Act and the Species at Risk Act.
April 20: ILWU, PMA Reach Tentative Deal on 'Certain Key Issues' – Supply Chain Dive
The International Longshore and Warehouse Union said in a press release Thursday that negotiators had reached a tentative deal on "certain key issues" with the Pacific Maritime Association. The longshore union did not specify which issues the new tentative agreements cover, and declined to share further comments.
The news marks the first deal publicly announced since July 26.
April 24: As Asia-U.S. Shipping Rates Rise, So Does Skepticism on Staying Power – American Shipper
Container lines have used general rate increases (GRIs) to forcibly push up Asia-U.S. spot rates, yet there's widespread skepticism on rates' staying power given the gravitational pull of weak demand.
Carriers introduced a round of GRIs on April 15 and are scheduled to implement the next round on May 1. But Linerlytica reported Monday that carriers are "already deferring the May 1 GRI" to mid-May because "cargo volumes are unable to support rate hikes despite the blank sailings planned in early May."
April 28: Soft Demand Pushes Ocean Spot Rates to 'Their Lowest Sustainable Level' – The Loadstar
Weak demand in the three major ocean trades, coupled with the expected flood of new tonnage, will feed declining rates, according to the latest report by Maritime Strategies International (MSI).
And ONE CEO Jeremy Nixon said on April 28: "Demand in the last quarter [Q1 23] has been significantly weaker than the previous two years' first calendar quarters." But, he added, this was not unexpected, "since the COVID 2022 recovery cycle brought strong inventory ramp-up programs for consumer merchandise."
Even though Nixon believes there has been an over-correction affecting sales and inventory levels, ONE is not expecting any signs of recovery until June or July.
MSI's report describes spot rates as being "at their lowest sustainable level," but they are stable, whereas contract terms are still under negotiation for many and "there is further room for weakening in terms of contract freight rates."
Air
April 6: Sporadic Strikes in France Are Causing European Flight Chaos – American Journal of Transportation
Walkouts among French air traffic controllers have led to thousands of flight cancellations since the start of the year. The French civil aviation authority DGAC has asked airlines to limit the number of flights on and off for weeks at Paris Orly and some other airports, at a time when the nation is being roiled by strikes over an unpopular pension reform.
Labour action by air traffic controllers not only affects flights to and from France but also leads to turmoil elsewhere in Europe, causing delays for planes that fly over the country to reach other destinations.
Ryanair Holdings Plc, Europe's biggest low-cost airline, has gone so far as to ask passengers to sign an online petition urging European Commission President Ursula von der Leyen to "keep EU skies open" amid the walkouts. Twenty-five days of strikes among French air traffic controllers in the first three months of the year forced it to cancel 3,080 flights, leaving more than half a million passengers stranded with short notice, the carrier said.
April 18: WestJet Pilots Vote in Favour of Strike Mandate, Could Walk Before May Long Weekend – CBC News
The union representing WestJet pilots says they have voted overwhelmingly in favour of a strike mandate.
The Air Line Pilots Association says the 1,600 WestJet pilots it represents can launch a strike as early as the week leading up to the May long weekend.
April 20: WestJet Eyes Latin America as Freighter Services Set for Takeoff – Air Cargo News
On April 22, WestJet will launch its first-ever freighter service following the certification of its 737-800 Boeing converted freighters in March. The operation will initially start with three 737-800BCFs flying between Calgary, Halifax, Toronto, Vancouver, Los Angeles and Miami.
However, WestJet executive vice president for cargo Kirsten de Bruijn said that the carrier hopes to expand flights into Latin America after it adds its fourth 737, currently in modification in Costa Rica.
De Bruijn wouldn't be drawn on exactly which countries the airline would target – as the carrier is still in the process of registering the aircraft in those countries – but said that they are likely to be in the northern part of Latin America.
Due to the range of the aircraft, the flights will need to include a stop in the U.S. to avoid breakage in the maximum payload, which for the 737-8000BCF is around 23 tonnes.
Rail
April 14: Canadian Pacific and Kansas City Southern Combine to Create CPKC – CPKC press release
Canadian Pacific and Kansas City Southern have combined to create Canadian Pacific Kansas City, as authorized by the U.S. Surface Transportation Board's March 15, 2023 final decision, creating the first single-line railway connecting Canada, the U.S. and Mexico.
With its global headquarters in Calgary, CPKC is the only railway connecting North America and has port access on coasts around the continent, from Vancouver to Atlantic Canada to the Gulf of Mexico to Lázaro Cárdenas on Mexico's Pacific coast. While remaining the smallest of six U.S. Class 1 railroads by revenue, the new combined company has a much larger and more competitive network, operating approximately 20,000 miles of rail, and employing close to 20,000 people.
Full integration of CP and KCS is expected to take place over the next three years, unlocking the benefits of the combination.
April 24: CN, UP and GMXT Announce New Mexico-U.S.-Canada Intermodal Service – American Journal of Transportation
CN, Union Pacific Railroad and GMXT have announced the creation of Falcon Premium intermodal service, a Mexico-U.S.-Canada service with a seamless rail connection in Chicago, Illinois. It will directly connect all CN origin points within Canada and Detroit, Michigan to GMXT terminals in Mexico: Monterrey, Nuevo Leon, and Silao, Guanajuato.
Trucking
April 3: Trailer GHG Rules Delayed at Least One More Year – Today's Trucking
Canada's federal government is suspending proposed greenhouse gas (GHG) emission standards for trailers by up to one additional year, while a U.S. proposal on which those standards are based remains stalled.
Under proposed rules, trailer manufacturers would need to adopt fuel-saving technologies like side skirts and automatic tire pressure monitoring systems. But the United States Court of Appeals for the District of Columbia determined the EPA and NHTSA couldn't apply such rules south of the border because trailers are not "motor vehicles."
April 4: Owner-Operators Sound Off to FMCSA on Need for More Light on Brokered Rates – Overdrive
In an effort to gather more feedback from motor carriers and freight brokers regarding recent guidance and proposals related to brokers, the Federal Motor Carrier Safety Administration held a listening session on March 31, at the Mid-America Trucking Show.
During the session, FMCSA officially announced it would be issuing another rulemaking proposal at a later date, as it had granted a petition from the Owner-Operator Independent Drivers Association regarding brokered transaction transparency.
"It's important to note that the decision to grant these petitions and commence a rulemaking proceeding does not mean that the regulatory changes in question will ultimately be adopted," said Ken Riddle, FMCSA Office Director, Registration and Safety Information. "FMCSA determines whether a proposed provision is adopted as part of a final rule on the basis of all available information developed in the course of the rulemaking proceedings."
April 5: Detroit-Windsor Truck Ferry Can't Secure Funding, Plans to Close in September – Today's Trucking
Efforts by the Detroit-Windsor Truck Ferry to secure government funding to continue operations in light of declining hazmat traffic have been unsuccessful, and the ferry will close at the end of September.
Ferry president Gregg Ward said that, "after September there will be no legal border crossing in Detroit-Windsor for flammable, corrosive, infectious, radioactive and explosive materials, until the Gordie Howe [bridge] opens in later 2025. Also, there will be no local border crossing for trucks over 12-ft. wide. As well, during border emergencies, there will be no local outlet for critical freight."
Trucks carrying hazardous materials are not permitted to cross the Ambassador Bridge. When the ferry shuts down in the fall, Ward noted that hazmat vehicles will have no legal border crossing options at Windsor-Detroit. The detour to the Blue Water Bridge adds about $500 in costs and five hours of additional travel.
April 12: U.S. Vaccination Mandate Remains at Borders – Today's Trucking
U.S. President Joe Biden has ended the national COVID state of emergency this week, but the border vaccination requirement for Canadians remains in place.
Previously, all COVID-related emergencies were slated to end May 11. The Canadian Trucking Alliance (CTA) has confirmed the vax mandate remains in place for non-U.S. citizens, including cross-border truckers.
April 21: Economic Trucking Trends: Q1 Earnings Paint Grim Picture as Freight Conditions Deteriorate – Today's Trucking
Publicly traded U.S. fleets have begun reporting Q1 earnings, and they aren't pretty. Spot market rates continue to be below operating costs, squeezing smaller carriers out of the marketplace. But equipment demand remains healthy, albeit at lower levels than we've seen.
Truck tonnage has seen its sharpest decline since the start of the pandemic, and industry forecaster FTR has reported worsening overall trucking conditions.
These are some of the economic highlights (lowlights?) from last week, delivered in the first Today's Trucking's weekly Economic Trucking Trends roundup.
April 28: U.S. Trucking Bloodbath Snares Fleets Large and Small – FreightWaves
America's $875 billion trucking industry is struggling.
The number of authorized interstate trucking fleets in the U.S. declined by nearly 9,000 in the first quarter of 2023, according to federal data analyzed by Motive, a fleet management technology company. Several midsized fleets have already shuttered this year, and major freight brokerages have laid off 1,000 employees in 2023 alone.
Per FreightWaves' Outbound Tender Rejection Index, trucking fleets are rejecting about 2.8% of load requests. That makes "early 2023 the softest sustained truckload market since the tender data history began in early 2018," said FreightWaves' Zach Strickland.
April 30: Reported Cargo Thefts Rise Sharply, and That's Just Part of the Story – Today's Trucking
The trucking industry is facing a sharp increase in cargo theft, even as insurance providers and police forces say the crime is underreported by those who suffer the losses.
Since last year, cases of cargo theft increased nearly 80% in Canada and the U.S., says Keith Lewis, vice-president of operations at Verisk's CargoNet, which reports thieves stole $223 million worth of freight in 2022. Trucking-related fraud cases are up 700%.
In Canada alone, reported cargo losses increased 29.8% last year, compared with 2021, says Bryan Gast, vice-president, investigative services at Équité Association. Ontario continues to see the highest activity, accounting for 62% of total recorded cargo thefts in the country.
CIFFA Advocacy, Communications, Activities
April 3: New CIFFA White Paper: Double Brokering in the Canadian Trucking Industry – CIFFA website
For freight brokers, the practice of double brokering poses potential legal and commercial risk.
CIFFA's new white paper on this topic addresses three areas of enhanced commercial and legal risk where loads are brokered out by a selected carrier and something goes wrong during transit or in the freight billing cycle.