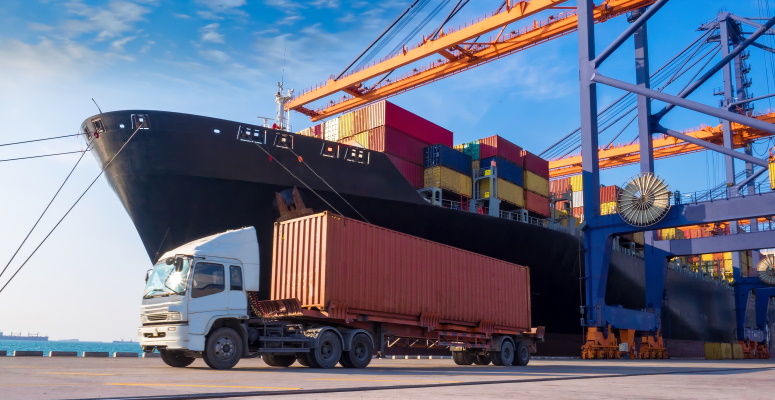 Month in Review – May 2021
Maritime
May 4: Container Contract System Broken – BCOs Steer Toward Short-Term Deals – The Loadstar
BCOs will commit 25% less volume to long-term contracts this year, sending almost twice as much via short-term and spot deals.
"This strategy will leave carriers with fewer contracted, forecasted containers and BCOs spending more time and resources renewing and negotiating contracts this year, even as prices for those may increase anyway," says a report by Freightos Research published today.
The online freight marketplace surveyed 63 BCOs and freight forwarders in March, just ahead of the contract season on the transpacific, and compared the results with a similar study from 2018.
May 5: New Port Metrics Data Show North America Lagging – Inside Logistics
Asian container ports are the most efficient in the world, dominating the top 50 spots in the new global Container Port Performance Index (CPPI). The tool was recently launched by the World Bank and IHS Markit.
The report scored ports against different metrics, making the efficiency ranking comparable around the globe by assessing and standardizing for different ship sizes and container moves per call. The CPPI is intended to identify gaps and opportunities for improvement that will benefit stakeholders from shipping lines to national governments to consumers.
East Asian ports dominate the CPPI, led by Yokohama in Japan, ahead of King Abdullah Port in Saudi Arabia, and Qingdao in China. Algeciras in Spain is the highest ranked European port, in 10th place. Colombo in Sri Lanka is the top-ranked port in South Asia at 17th place and Mexico's Lazaro Cardenas leads the Americas at 25th.
Canada's Halifax is the only other North American port in the Top 50. Djibouti, in 61st place, is the top-ranked African port.
May 6: Shipping Lines Can't Cope with Booming Perishables Trade and Lack of Reefers – The Loadstar
Even as reefer container freight rates soar, shipping lines are "far from coping" with the seasonal demands of perishables.
According to Drewry, a weighted average of rates across the top 15 "reefer-intensive" tradelanes jumped 26% in the first quarter, following a seasonal uptick in cargo demand and rising bunker surcharges.
This placed rates at their highest level since the reefer index was launched in 2017, and Drewry expects rates to rise further in Q2.
May 7: Rates Misery Goes On: Shippers Face Huge Increases and Rolled Cargo – The Loadstar
Ocean carriers are said to be preparing big increases in short-term rates as cargo-rolling becomes the norm.
On the transpacific, carriers are 'sold out' for the rest of May and into June, with last week's spot rate increases from Asia to the U.S. west and east coasts described by one shipper as "academic."
For the transpacific tradelane, last week's FBX recorded a 3.5% increase for Asia to the U.S. west coast, to $5,015 per 40ft, and a 5.5% uplift to spot rates for the east coast, to $6,584 per 40ft.
And there is no let-up in sight in the demand for imports from Asia, the U.S. National Retail Federation predicting that the restocking of low inventory levels by retailers will continue for several more months and into the peak season.
May 10: Containerships Increasing Speeds as Rates Continue to Climb – gCaptain
A new survey by VesselsValue has found that average laden-containership speeds had increased by 5.5% since last June to 14.76 knots, and by 8.5% in the larger sectors.
Report author Olivia Watkins said there was a direct correlation between increased speeds and charter hire rates, which, for 8,500-TEU ships, had increased by 350% during the same period, as fuel had become a much lower percentage of operating costs.
It follows that charterers are more concerned about paying for an extra day's hire at highly elevated levels than conserving fuel, and are instructing masters to make the best possible speed.
May 12: Over Half of Container Bookings Rolled at Some Ports – Lloyd's Loading List
Container shipping service quality is continuing to worsen, with the number of boxes being rolled increasing.
Figures from freight visibility platform project44 show the percentage of containers missing their scheduled sailings is rising, with some carriers and ports rolling more than half their cargo in April.
"Carriers have been watching their rollover rates increase for over a year, and have so far failed to mitigate the situation," said the company's VP Josh Brazil. "Shippers need to accept this as the new reality."
The average rollover rate for April across ports and carriers surveyed by the company was 39%, but outliers such as Malaysia's Port Klang, Rotterdam and Athens showed signs of "endemic congestion," rolling 64%, 54% and 59% of cargo, respectively.
May 13: Port of Montreal Update
The Maritime Employers Association provided the following update on May 12.
An Act to provide for the resumption and continuation of operations at the Port of Montreal
Before May 26, 2021
The mediator-arbitrator, André G. Lavoie, was nominated on May 12, 2021. He has a period of not more than 14 days to mediate the matters and to bring about an agreement between the parties. That period may be extended for an additional period of not more than 7 days if the parties agree.
Before August 10, 2021
Within 90 days or any longer period that the Minister of Labour, Filomena Tassi, may allow, the mediator-arbitrator must hear the parties on the items remaining in dispute and arbitrate. Every decision of the mediator-arbitrator must be worded in appropriate contractual language so as to allow its incorporation into a new collective agreement. André G. Lavoie will report to the Minister on the resolution of each of the matters and provide the parties with a copy of the report.
The Bill would not preclude the parties from entering into a new collective agreement voluntarily at any point prior to the mediator-arbitrator reporting to the Minister.
New collective agreement
A new collective agreement binds the parties and consists of:
every agreement entered into by the parties;
every decision rendered by the mediator-arbitrator;
provision of the former collective agreement that was not the subject of any agreement referred to in paragraph or decision made by the mediator-arbitrator (however, he may alter the wording of any provision).
May 14: Hapag-Lloyd Rocks Already Hard-Hit Transpac Shippers with a $3,000 GRI – The Loadstar
Hapag-Lloyd has just announced a $3,000 per 40ft GRI on Asia to the US and Canada services from June 15.
A year ago, the Shanghai Containerized Freight Index U.S. west coast component stood at $1,686 per 40ft – 12 months on, and shippers are paying up to $14,000 to ship the same cargo on the same route in the same ships.
Typically, quotes for the route, after inclusion of equipment and space guarantees, are near $10,000, with some carriers wanting up to $14,000 for an early June shipment.
Even some BCOs that have signed new annual contracts with carriers are reported to be scrambling to get their products shipped as the lines row back on start dates and volume commitments in favour of abundant lucrative spot and short-term business.
May 17: COVID Outbreaks at Sea Immobilizing Entire Crews – Splash
New variants of COVID-19 are immobilizing entire crews, creating further panic and mayhem at sea, and highlighting the urgent need to get a global seafarer vaccination program in place.
"For the first time, we see outbreaks on board infecting most of the crew, with the majority suffering symptoms, which can result in serious operational issues," said Alice Amundsen, who heads up Gard's global people claims area.
Earlier on in the pandemic, ships typically had one seafarer testing positive for COVID-19, who was isolated onboard, unless they needed medical treatment.
Now the P&I Club is seeing entire ships placed in isolation because most of the crew are infected, likely from new variants of the coronavirus.
May 17: Port of Montreal Labour Update
The first mediation meeting between the Maritime Employers Association and the union representing dockworkers at the Port of Montreal will take place on Tuesday, May 25. André Lavoie will join the parties as the mediator-arbitrator.
May 17: Time to Start Prepping for Christmas Shipping Capacity Crunch – American Shipper
Christmas is still over seven months away, but start worrying now about whether you'll get what you want under the tree. It might end up stuck at the docks in China that morning.
The U.S. Census Bureau's March retail trade report highlights the enormity of the import challenge in the coming peak season.
Despite the unprecedented boom in containerized imports in recent months, the retail inventory-to-sales ratio has sunk to a new all-time low. And as retailers struggle to catch up, imports could be capped in the months ahead by a trans-Pacific shipping network that has reached its limit.
That, in turn, implies more premium charges and even higher all-in costs for importers racing the holiday clock, which practically speaking, may be already ticking.
May 19: Blank Sailing Schedules Creating Further Delays for Shippers – The Maritime Executive
For much of the last year, shippers have been complaining about delays, lack of availability and rising costs, as volumes soared in container shipping. A new analysis of the schedules and markets by the logistic platform Project44 forecasts the problems that shippers have been experiencing will continue for the foreseeable future.
A Project44 analysis of the sailing schedules of various shipping lines indicates that cargo delays could last well into the summer. They found that carriers are continuing to cancel sailings, an indication that undercapacity will remain a challenge for shippers.
May 26: Yantian Port Halts Entry for Export Containers – Lloyd's Loading List
The Port of Yantian said it will stop taking in loaded containers as congestion at the export hub in Southern China increases.
The restriction was implemented from 2200 hrs local time on May 25 to 2359 hrs on May 27 and will be partly lifted afterwards only for export boxes with their vessels expected to arrive at the port within the next four days.
Pickups of import or empty containers, however, will still be allowed over the period.
"The serious delay in ship schedule has led to extremely high density at Yantian's storage yard and has severely affected the operational efficiency at terminals," a port statement said.
Air
May 5: Ex-China Air Freight Rates Continue to Rise – Lloyd's Loading List
Ex-China air freight prices were continuing to rise this week on the back of highly constrained air freight capacity and strong demand, leading to very high load factors.
Air freight data specialist TAC Index highlighted that, as air cargo capacity is continuing to tighten, "some carriers are starting to take advantage of the situation by forcing trade-up from economy product to priority due to constrained capacity," likening this to airlines "moving the curtain in business class to the max."
May 11: Companies in Desperate Hunt for Aircraft to Move Cargo – American Shipper
The airfreight market is so saturated that companies without precommitments, or the stomach to pay premiums, are having difficulty finding aircraft to move their goods. And import cargo keeps coming, on top of record volumes for air and ocean shipping, further straining an air logistics system stretched by a shortage of equipment and airport labour.
Logistics professionals and analysts say capacity is rapidly tightening as more shippers turn to air for cross-border transport, sending air cargo rates sharply higher. The market is already running at peak levels five months before peak season normally starts.
May 11: Unprecedented Air Cargo Prices Set to Continue Say Analysts – Air Cargo Eye
The geographical inconsistencies in the pace and magnitude of global economic recovery – and the commercial and social reopening of the world – will bring additional layers of volatile complexity and higher costs for air cargo customers, according to data collected by the Baltic Air Freight Index (BAI Index).
The month of April experienced marked price deviation, especially on core air cargo routes, notes Bruce Chan, VP of the transportation and logistics sector at investment banking company Stifel. "Although we've seen signs of recovery of supply, [air cargo] demand continues to outstrip available capacity," he reveals. "The result in our view will be persistently high airfreight rates."
Air cargo rates on Hong Kong to North American routes, for example, broke the US$9/kilo threshold in week 16 of this year, a price level higher than at any point even in 2020's initial COVID-19 lockdowns and the surge in demand for personal protective equipment, he observes.
May 17: Global Freighter Capacity 'Maxxed Out' for This Year and Next – Lloyd's Loading List
Global freighter capacity is "maxxed out" for this year and next year and, even though a significant amount of conversion work is underway to transform aircraft from passenger to all-cargo configuration, this will not produce a substantial amount of additional (maindeck) capacity in 2022 nor in the following years, according to analysis from McKinsey & Company.
"The freighters that are flying currently are flying maximum block hours. Every freighter aircraft still fit to fly has been put into service, which has enabled maindeck capacity to increase by 30% when compared to pre-COVID levels," said Ludwig Hausmann, who leads the air cargo service line within the firm's global transport and logistics practice.
"But belly capacity, which prior to the health crisis represented 55% of all air cargo capacity, is still down by slightly over 50%. The upshot is we have a capacity shortfall of around 12-13% and for the gap to close, you really need to believe that belly capacity is coming back to close to where it was before."
"But what will be crucial is where the belly capacity is coming back, unless it's back to 100% everywhere. It's fair to assume that air passenger travel will come back first on continental or short to mid-haul routes and for inter-continental traffic on routes to tourist destinations, such as the Maldives, or the Caribbean, which are largely irrevelant to air cargo."
May 17: Perishable Produce Puts More Pressure on Tight Air Cargo Market – American Shipper
The competition for scarce aircraft to transport international cargo is about to get even more intense, as seasonal fruit growers look to squeeze their way onto already crowded aircraft.
Expectations for a strong growing season combined with high fruit demand around the world point to robust exports this year.
Many producers are increasing their reliance on air transport this season to quickly get their perishable products to customers in Asia and Europe. The extra volume they generate will lead to a further tightening of capacity and push up cargo yields for carriers, logistics managers say.
May 27: NATO Withdrawal from Afghanistan Likely to Temporarily Impact Airfreight Supply – American Shipper
The diversion of large commercial jets to assist with the U.S. and NATO military withdrawal of troops and equipment from Afghanistan could create temporary transport shortages for companies seeking heavy airfreight capacity because freighters are already scarce.
Cargo airlines eligible for U.S. military business belong to the Civil Reserve Air Fleet. Under the CRAF program, airlines contractually commit to supplement military air transport during wartime or other emergencies. To encourage carriers to participate, only CRAF partners can bid on government airlift contracts issued through the Defense Department during peacetime.
Rail
May 13: KC Southern to Scrap CP Deal after Revised Offer from CN – BNN Bloomberg
Kansas City Southern Inc. says it is terminating its merger agreement with CP Rail after determining that rival Canadian National Railway's revised US$33.6-billion offer was superior.
"Our proposal offers a clear path to completion and is structured in a way that gives KCS shareholders both greater immediate value and the opportunity to participate in the future upside of the combined company," said CN chief executive JJ Ruest.
The U.S. railway said it has notified CP Rail that it intends to terminate its agreement after determining that CN's revised proposal constitutes a "superior proposal."
CP Rail now has the right to amend its offer, with the KCS board determining if any new proposal constitutes a better one than CN's.
Canadian Pacific downplayed the change of circumstances.
"This doesn't make it any more likely that the CN proposal can close into a voting trust," the railway said after rumours of a revised deal emerged Thursday afternoon.
Trucking
May 5: No ELD Penalties until June 2022, Jurisdictions Confirm – Today's Trucking
Jurisdictions that enforce hours-of-service rules have confirmed that Canada's rollout of mandated electronic logging devices will focus on education and awareness – and not include penalties – until June 12, 2022.
Federal Transport Minister Omar Alghabra had committed this March to a year-long "progressive enforcement period", offering relief for federally regulated carriers who faced a June 2021 deadline for the mandate itself.
But provinces and territories are actually responsible for enforcement.
"The CCMTA developed an approach for jurisdictions to consider when adopting an enforcement strategy for the ELD mandate coming into force June 12, 2021," the Canadian Council of Motor Transport Administrators said in a statement today. "Jurisdictions plan to support the mandate through a period of progressive enforcement without penalties, including elevated education and awareness, until June 12, 2022."
May 7: [U.S.] Jobs Report Shows Getting Drivers into the Pool Remains a Struggle – Modern Shipper
Aaron Terrazas of Convoy put a succinct headline on his commentary about the latest employment numbers in the trucking sector: "Where did all the drivers go?"
Terrazas, director of economic research at Convoy, was reacting to the monthly report that showed seasonally adjusted jobs in the truck transportation sector were down 1,500 to 1,480,300 from the March figure of 1,481,800.
That March figure, in turn, had been revised down 900 jobs from the employment report released a month earlier.
May 26: Trucking Rates Have Never Been Higher: ACT Research – Today's Trucking
ACT Research's For-Hire Trucking Index pointed to the strongest rates in April since it began tracking the data, despite some easing of freight volumes.
The supply-demand balance remained tight, ACT reported, but is beginning to show signs of rebalancing.
"The Volume Index decelerated in April, after surging to a five-month high in March. Some of the strength was make-up for the polar vortex-impacted February level, but this slower growth also likely reflects ongoing supply constraints and the deepening semiconductor shortage," said Tim Denoyer, vice-president and senior analyst.
"And with both driver and equipment capacity in short supply, we are witnessing the strongest rate environment in survey history, even with a bit slower volumes."
CIFFA Advocacy, Communications, Activities
CIFFA Scholarship Program – Supporting Tomorrow's Leaders: Applications Open Until August 20
Download, Complete, Submit – These are the three steps your child needs to complete to apply for a $3,000 CIFFA Scholarship, available only to the children of CIFFA Regular Member employees who are pursuing higher learning in an accredited Canadian college or university, especially if it's related to freight forwarding or the broader supply chain. Objectives of the scholarship are to:
Promote higher learning in international trade, logistics and commerce
Increase awareness of freight forwarding as a career among children of CIFFA regular members' employees
Support the children of CIFFA Regular Members' employees in achieving higher-learning designations
Applications will be accepted between June 1 and August 20. Go to www.ciffa.com/membership/ciffa-scholarship-program for more details and to download the application form. Submit to admin@ciffa.com no later than August 20.
Winners will be announced at the November national board of directors meeting.
May 17: Business Groups across Canada, including CIFFA, Call for a Plan to Reopen the Economy
As Canada nears a major milestone in the vaccination campaign, business groups across the country are calling on the Prime Minister to take a leadership role in developing a clear and consistent roadmap out of lockdown.
"A clear and predictable plan for a gradual and safe return to a more normal life would instill public confidence while demonstrating concern for the physical, mental and economic health of Canadians," the business groups said in a letter to the Prime Minister on May 18.
The letter – copies of which were sent to the premiers – is signed by the heads of more than 60 business organizations representing companies of all sizes, in all regions of the country, employing millions of Canadians. CIFFA was among the signatories.
May 20: CIFFA Elects New Board of Directors, Updates STCs and Revises Bylaws to Reflect New Membership Categories
CIFFA held its 72nd annual general meeting virtually, electing its Board of Directors for 2021-2022. Two new directors were elected: Chris Ford, President, The Ace Group Inc. and Derrick Sones, Vice-President of Freight Operations for Calgary-based Cole international Inc.
Following a vote at the AGM, CIFFA will now accept drayage and carter companies to its Regular Membership, Category "E".
CIFFA will also move towards a flat-fee pricing structure for Regular Membership – Class 'A' and 'E' categories. The Board of Directors agreed to an annual fee of $1,250, which was approved at the AGM.
CIFFA has also revised its Standard Trading Conditions, adding a Force Majeure clause.
May 25: CIFFA Young Freight Forwarder of the Year Award Applications Now Being Accepted
CIFFA is now accepting applications from interested young freight forwarders to participate in the Young International Freight Forwarder of the Year Award 2022 Competition. This competition is an exciting opportunity for younger members of our industry to highlight their freight forwarding skills and knowledge and advance their careers.
The winner of the Canadian round of the competition receives a $1,500 award and recognition in the eBulletin, The Forwarder magazine and on CIFFA's LinkedIn account. In addition, the winner will have an opportunity to participate in the regional round of the competition and, if successful, compete for the ultimate Young International Freight Forwarder of the Year Award at the World Congress.
The competition is open to any young freight forwarder who:
Is no more than 32 years old in the year of the competition;
Has, preferably, at least two years of full-time freight forwarding experience;
Holds the CIFFA Certificate in International Freight Forwarding; and
Agrees that, if he/she is the winner of the Canadian competition, he/she will be put forward as Canada's candidate in the Young International Freight Forwarder of the Year Award (YIFFYA) competition organized by FIATA.
To apply, send an email to ciffa@ciffa.com by September 15, 2021, with the following:
Full contact details;
Date of birth;
Completed application form; and
An employer letter of recommendation.
Any questions should be directed to ciffa@ciffa.com.