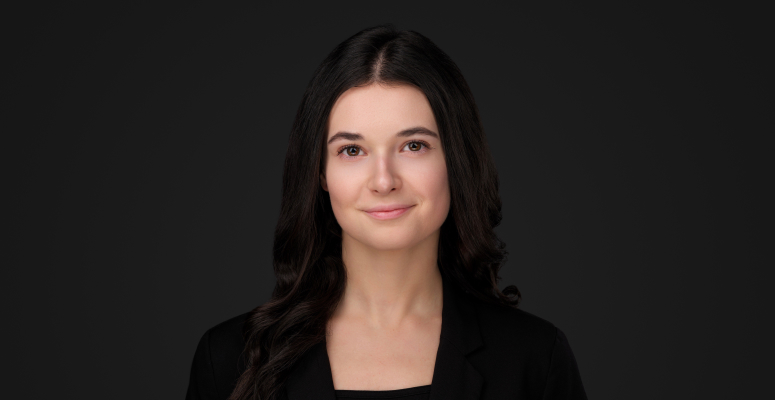 VIKTORIIA RUDYK AMERICAS REGIONAL WINNER OF THE YLP COMPETITION
Every year, CIFFA offers an award to a young logistics professional who best demonstrates industry knowledge and skills to become a true international logistics professional in the future.
In January 2023, after a review process of industry experience and a written dissertation demonstrating technical knowledge, CIFFA announced Viktoriia Rudyk as the 2023 Canadian Young Logistics Professionals Award recipient.
After completing an additional dissertation, Viktoriia entered the international competition and, following a review process by FIATA and the TT Club, on July 27, 2023, was announced as the Americas regional winner of the Young Logistics Professionals Award.  Viktoriia's dissertations detail the transportation of two types of cargo – agricultural equipment from Germany to Saskatchewan, Canada and Ski-Doo machines from Quebec, Canada to Antarctica.
As the Americas regional winner, Viktoriia will be invited to compete at the FIATA World Congress where she will present her dissertations to the Award Steering Committee that will subsequently announce the 2023 Young Logistics Professionals Award winner.
The prize to be awarded to the winner principally consists of practical and academic training, including a week based at one of the TT Club's regional centres in London, Hong Kong or New Jersey, plus a week in the TT Club's Head Office in London.  Additionally, a one-year subscription to the International Transport Journal (ITJ) is provided to all four regional winners.
Originally from Ukraine, Viktoriia came to Canada to study the 2-year International Business Management Diploma program at the British Columbia Institute of Technology (BCIT) in Vancouver, BC.  In addition to her studies at BCIT, she has taken CITT and CIFFA courses, has actively volunteered, participated at different networking events, and worked on projects as a Student Consultant at the Delta Chamber of Commerce and the World Trade Center Vancouver.  After finishing her studies at BCIT, Viktoriia joined the trainee program at the Toronto branch of DSV Air & Sea Inc.  At DSV she has worked as an Air Import Coordinator, an Air Export Coordinator, an Ocean Import Team Lead and currently works as a Supervisor, Vertical Accounts at DSV's Montreal branch, where she leads the Pharmaceutical and Aerospace teams.  She is a big fan of the continuous learning concept and likes the constant challenge that the freight forwarding profession offers.
For more information on CIFFA's Young Logistics Professionals Award, visit https://ciffa.com/awards-and-scholarships/