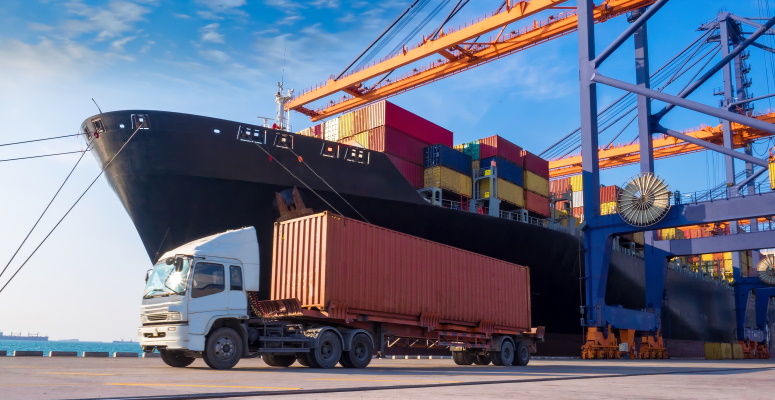 Month in Review – June 2023
Maritime
June 1: Vancouver Fraser Port Authority Announces Leadership Transition for CEO – VFPA press release
Vancouver Fraser Port Authority CEO Robin Silvester has announced that he will be leaving the port authority after more than 14 years leading the organization.
Robin will be staying on to support a leadership transition, with more details to follow in the coming weeks. The board of directors will undertake a global search for a new president and CEO.
June 2: Labour Flareup Affects Operations at Several U.S. West Coast Ports – Supply Chain Dive
Labour shortages at several West Coast ports led to limited terminal operations on June 2.
The Port of Oakland and Port of Los Angeles had limited some terminal operations, spokespeople at the two ports confirmed.
The terminal closures come as the International Longshore and Warehouse Union and Pacific Maritime Association are negotiating revisions to a coast-wide master contract. Talks have now been ongoing for more than a year, but prior to the terminal disruptions, negotiators had said they were optimistic that a deal could come soon.
June 4: Panama Canal's Continuing Draft Reductions Pose Threat to Trade – The Maritime Executive
Concern is growing that a significant climate event is unfolding at the Panama Canal, with the potential of impacting one of the world's most important shipping routes. Last week, the Panama Canal Authority (ACP) said drought conditions in the region persist, affecting water availability for passage through the locks and raising the potential of further restrictions.
The ACP reports that May 2023 was the driest since 1950. Climatologists are saying that this is expected to worsen due to the arrival of the El Nino phenomenon, which is associated with warmer weather conditions across the Central American region. In this case, water-saving measures will continue to be a priority for the ACP.
The ACP has so far announced six draft-level adjustments, forcing ships to reduce the volume of cargo they carry. Starting in April, the ACP lowered the maximum from 50 feet first to 47.5 feet and then on a sliding scale down to 46 feet as of mid-May.
June 5: ILWU Canada Issues Strike Vote Notice – BCMEA update
On June 5, ILWU Canada's Negotiating Committee authorized the ILWU Longshore Locals to conduct a strike vote in their negotiations with the B.C. Maritime Employers Association. The votes will be held on June 9 and 10.
June 7: Major Ocean Carriers Set Course for More-Profitable Routes – The Loadstar
Ocean carriers constantly reassess network coverage to cope with the impact of demand fluctuations but, post-pandemic, this has translated into widely different trading patterns for the top-ranked lines.
A survey by Alphaliner reveals that, compared with a year ago, most of the top ten carriers have reduced their fleets trading between Asia and North America – MSC in particular having cut the percentage of its tonnage deployed on the transpacific from 16% to just 9%.
June 8: Transpac Rates Head North as Carriers Face Panama Canal Restrictions – The Loadstar
Transpacific spot rates from Asia are set to spike as a consequence of industrial action at U.S. West Coast ports and Panama Canal draught restrictions.
And the prospect of a lengthy period of labour unrest at the ports will accelerate the coastal shift of cargo to the U.S. east and Gulf coast gateways.
However, the largest ships deployed on the Asia to U.S. east coast Panama loops are facing new draught restrictions at the neopanamax locks. This will see vessels obliged to transit the waterway with significantly reduced load factors.
Several carriers implemented surcharges from June 1 and there are rumours of specific GRIs being announced for transpacific Panama Canal loops.
June 8: Record Growth Trajectory to Ramp Up for Port Saint John Focus of Port Days Keynote – American Journal of Transportation
Last year, Port Saint John and its partners exceeded the milestone of 100,000 TEUs of cargo passing through the port, going on to end the year with more than 150,000 TEUs in throughput and an annual growth rate of 72 percent – the largest container volume the port has ever processed in a single year. With hundreds of millions in investments from the private sector, government and the port itself, Port Saint John will soon have capacity to reach 800,000 TEUs.
"In many ways, Port Saint John and our region are entering a bold new era. With our partners, we've created a new global gateway in Saint John and in New Brunswick. There's no other place on the Eastern Seaboard that has been able to make this happen," says Craig Bell Estabrooks, President and CEO of Port Saint John. "We are emerging as significant players to support national supply chain fluidity and the world economy. And we're just getting started."
June 8: FMC Orders Hamburg Sud to Pay $10 Million for Retaliating Against Shipper – The Maritime Executive
The U.S. Federal Maritime Commission's Chief Administrative Law Judge filed an order on June 7 ordering Hamburg Sud to pay one of the largest judgments awarded as a violation of the Shipping Act and the actions of carriers during the pandemic. The FMC sided with a Florida-based e-commerce home goods retailer, ordering the subsidiary of Maersk to pay nearly $10 million for having retaliated against the shipper in a refusal-to-deal violation of the Shipping Act of 1984.
June 12: ILWU Canada Confirms Strike Vote Mandate – BCMEA update
ILWU Canada has confirmed a mandate in favour of strike action if needed.
The timeline for possible strike or lockout action has not changed; the parties cannot acquire the legal right to strike or lockout before June 21. Further, the BC Maritime Employers Association and ILWU Canada have mutually agreed that no 72-hour strike or lockout notice will be filed before June 21. The earliest either party could exercise the right to strike or lockout is 12:01 am PT on June 24.
The parties are continuing to meet with the assistance of the Federal Mediation and Conciliation Service.
June 12: Cyclone Shutters Already Congested Ports on India's Busy West Coast – The Loadstar
All Indian ports along the coastline of Gujarat have halted operations until further notice in the wake of Cyclone Biparjoy heading towards the country's north-west corridor.
The affected ports are some of the country's leading container handlers, such as Mundra, Pipavav and Hazira.
Across the ports, ships already at berth have been shifted from jetties and authorities have been told to halt further vessel movements and immediately secure harbour equipment.
June 12: Port of Vancouver Places Second Last on Global Efficiency Ranking – The Daily Courier
The Port of Vancouver placed second to last on a global ranking of hundreds of container ports, after some cargo ships waited weeks to unload their cargo last year.
Compiled by the World Bank and S&P Global Market Intelligence, the container port performance index lists Vancouver at No. 347 out of 348 – and dead last among ports of similar size.
The study uses vessel wait times as an indicator of overall efficiency.
The low grade speaks not just to port operations in isolation, but the vast supply network they sit within as well as snarls and bumps specific to Canada.
June 13: Blank Sailings Under Scrutiny as U.S. Maritime Commission 'Looks for Clarity' – The Loadstar
Following the $9.8 million penalty imposed on Hamburg Süd last week, the U.S. Federal Maritime Commission (FMC) is to revise OSRA 22 to give a clearer definition of "refusal to deal."
The FMC found Hamburg Süd in violation of the act's provision 41104(a)(10), 'refusal to deal,' ruling that the carrier shut out complainant OJ Commerce, a Florida-based furniture importer, in retaliation for legal action against the carrier.
The evidence was uncovered during the examination of an email exchange between Hamburg Süd employees, showing the company made the decision to "disengage" from fulfilling its contract agreements with OJC, in light of "potential litigation."
FIATA was chief among those concerned, saying many of the measures used by shipping lines to manage capacity could be co-opted for the purpose of squeezing out certain customers.
June 14: Port of Vancouver Disappointed by Poor Efficiency Ranking, Says Change Is Coming – CBC News
After placing near the bottom in a global port efficiency ranking two years in a row, Peter Xotta, the Vancouver Fraser Port Authority's vice president of operations and supply chain, said port expansions and investments will buck the trend, even as he called into question the accuracy of the ranking system.
Xotta said he was disappointed the port placed second last of 348 container ports in a ranking compiled by World Bank and S&P Global Market Intelligence.
The study used vessel wait-times as an indicator of overall efficiency, with Vancouver ranking third-last in its 2022 report.
"I think the ratings system is challenged to be accurate at a time when we've got this level of volatility in the supply chain," he said, referring to the ongoing fallout from issues like the COVID-19 pandemic and the 2021 atmospheric river that paralyzed B.C.'s road and rail systems.
Xotta said each port is different and questioned the methodology authors used to make fair comparisons.
June 15: Tentative U.S. West Coast Port Contract Deal Reached – Reuters
The Longshore union and employers of 22,000 dockworkers at U.S. West Coast ports on June 14 said they have reached a tentative deal on a new six-year contract, ending 13 months of talks and easing supply chain worries.
The deal was reached with assistance from Acting U.S. Labor Secretary Julie Su, the International Longshore and Warehouse Union (ILWU) and the Pacific Maritime Association (PMA) employer group said in a joint statement.
The agreement, covering workers at ports stretching from California to Washington State, is subject to ratification by both parties. The ILWU and PMA declined to provide details on the deal.
June 20: 'Extreme' Measures Under Consideration at Drought-Hit Panama Canal – Splash
New draft restrictions from the drought-stricken Panama Canal will mean that from next month the waterway will have slashed its draft by more than 2 metres, with authorities warning daily transits may have to be cut by up to 25% in order to save water.
Panama has been suffering one of the worst dry spells in its history this year, with repeated announcements of draft restrictions on the canal, something likely to worsen with the onset of El Niño, a weather pattern that tends to bring dry weather to Central America.
As of June 19, ships transiting the newer neopanamax locks must have a maximum draft of 13.41 metres, going down to 13.26 metres next week and to just 13.11 metres on July 19, a significant drop from the maximum draft of 15.24 metres. By July 19, the old panamax locks will be able to welcome ships with drafts of just 11.73 metres.
Further restrictions are possible, with meteorologists warning water depths in Lake Gatun, which is in the centre of the canal, could hit historic lows by July.
June 21: Barge Operators Impose Surcharges After Rapid Fall in Rhine Water Level – The Loadstar
A rapid decline in water levels along the Rhine has resulted in barge operators imposing low-water surcharges (LWSs).
MSC announced it will pass on to customers LWSs imposed by its barge operator partners on services to or from Antwerp and Rotterdam.
"Navigation's still possible but with reduced capacity," the carrier told customers. "As a result, reaching closings in the ports of Antwerp and Rotterdam cannot be guaranteed. Furthermore, all cost arising from this situation, such as demurrage, detention and storage, is not for account of MSC."
Cargo owners have grown used to chaos along Europe's inland transport sector, congestion frequently stretching into days. One former barge owner said news of the surcharge only "added to the difficulties cargo owners wanting to use European transport were grappling with," adding that the industry as a whole "remains in deep crisis."
June 26: Carriers Face Cargo Logjams as Congestion Persists at Mundra – The Loadstar
The congestion plaguing Mundra Port over the past week, following cyclone-related disruption along India's western coast, has severely crimped carriers' ability to maximize export lifts amid increasing vessel capacity utilization woes.
According to industry sources, container terminals in the private harbour – Adani Group's flagship entity – have tightened the time allotted for cargo gate-in as they attempt to mitigate vessel congestion.
That means "carriers are facing challenges connecting all planned loads," said a ship agent in Mundra, with shippers facing significant delays to exports already at the port or in transit from inland locations.
June 26: Panama Canal Delays Draft Restrictions but Lowers Number of Transits – The Maritime Executive
The Panama Canal Authority delayed the planned further draft restrictions for vessels making the transit that had been due to go into on June 25. They publicly cited expected rainfall, while CNBC is reporting that they are also lowering the number of daily transits through the original locks to conserve water.
Economists have warned of the potential for a significant impact on global trade and especially in the United States, which remains the Panama Canal's largest customer. The Panama Canal Authority reported that the draft restrictions are mostly impacting laden containerships. Forty percent of all U.S. container traffic travels through the Panama Canal every year, according to a report from CNBC. There have been reports of containerships offloading containers for shipment by rail as the canal increased the draft restrictions this year.
June 28: Port of Vancouver Operations Update – ILWU Canada Serves 72-Hour Strike Notice
The International Longshore and Warehouse Union (ILWU) Canada served a 72-hour strike notice to the British Columbia Maritime Employers Association (BCMEA) at 8:00 am PT on June 28. The notice enables legal strike action to commence effective 8:00 am on Saturday, July 1. Bargaining between the ILWU and the BCMEA continues.
The parties are scheduled to continue bargaining with the assistance of the Federal Mediation and Conciliation Service on June 29.
June 30: Schedule Reliability Reaches Three-Year High with Blank Sailings Down – The Maritime Executive
Schedule reliability for the global container shipping industry continues its rebound from the depths of the delays in 2021 and 2022 to reach a nearly three-year high in May 2023. Analytics firm Sea-Intelligence is highlighting the continued progress in its monthly reporting while carriers have also increased capacity back into the markets reducing the number of sailings blanked from their schedules.
"Global schedule reliability has continued to improve month-over-month, with the latest improvement of 2.7 percentage points in May 2023," said Alan Murphy, CEO of Sea-Intelligence. "With this increase, schedule reliability is now up to 66.8 percent."
Air
June 7: U.S. Shippers Warned of Coming Stricter Security Rules for Large Air Cargo Loads – Air Cargo News
U.S. freight forwarders have been urged to prepare for stricter cargo security rules by the Airforwarders Association (AfA) or face not being able to fly larger shipments.
AfA executive director Brandon Fried said that, from October, shippers wishing to fly cargo that cannot be screened – due to size or volume restrictions – will need to be enrolled in one of the Transport Security Administration (TSA)'s authorized cargo security programs.
"There will only be three options after October 31: Join one of the programs, use seafreight instead of airfreight, or don't ship cargo at all," said Fried.
"TSA is holding the line on this, there will be no extension."
June 7: Air Cargo Market Suffers Lowest Rates in May Since March 2020 – Cargo Trends
The global airfreight spot rate fell 40% in May from a year earlier, reaching its lowest level, at US$2.41 per kg, in over three years, just days after IATA predicted airline cargo revenues and yields could fall by more than 31% and 29% respectively in 2023.
Softening global air cargo demand saw a less severe year-over-year drop of 1% in chargeable weight in May, the smallest monthly decline in the past 12 months, but the influx of belly capacity for the peak summer leisure travel market applied more downward pressure on rates. Global air cargo capacity in May continued its double-digit increase, up 14% year-on-year.
Rail
June 14: The Next Step for CPKC: Fully Fusing and Fostering Growth as the Newest Class I – Progressive Railroading
"I think I just ran an ultramarathon," said Keith Creel, the former Canadian Pacific leader who's now president and CEO of Canadian Pacific Kansas City (CPKC), on March 16 – the day after the STB issued its favourable merger decision.
But a lot more endurance will be required by Creel & Co. to kickstart and drive CPKC. A newly formed executive leadership team now faces the challenge of fully integrating the two Class Is, forging and nurturing an entirely new organization, and cashing in on the new railroad's reach and promise. The integration process alone could last up to three years.
Trucking
June 2: Several U.S. Senators, Reps Push to Establish 'Cop on the Block' to Shut Down Double Brokering, Other Freight Fraud – Overdrive
In a letter to the Department of Transportation Inspector General Eric J. Soskin dated May 22, five U.S. Senators and three House reps urged Soskin to work with the Department of Justice and the Federal Motor Carrier Safety Administration to explore a permanent task force policing fraud in brokered and other freight markets.
The letter explicitly addresses the issues of organized double brokering and other freight fraud and its rise in prominence in the spot market over many years, particularly the last couple.
June 12: Protect Your Fleet from Double Brokering Scams – Today's Trucking
Even a freight recession can bring new opportunities, new markets, new services and new customers. But no one group is hustling harder right now than the scammers who use load boards to double broker freight.
They take advantage of the urgency, anonymity and one-off nature of spot market transactions to steal identities, money, freight and reputations. And this April, the load board provider Truckstop said that reports of fraud on its network jumped 400% in the fourth quarter of 2022 compared with the same period in 2021.
June 15: U.S. FMCSA Issues Final Guidance to Expose Illegal Brokers – FreightWaves
Final guidelines issued on June 15 by the U.S. Federal Motor Carrier Safety Administration clarifying the agency's interpretation of truck brokerages could help reverse a growing trend of illegal brokers and dispatchers infiltrating the industry, according to a group representing small-business truckers.
The new guidance, created in response to a mandate in the 2021 Infrastructure Investment and Jobs Act, updated interim guidelines issued by FMCSA in November, based on public comments the agency received since then.
Key to the updated guidelines, contends the trucking group Small Business in Transportation Coalition (SBTC), is a further explanation by FMCSA of how it interprets "allocation of traffic" as it pertains to brokers, dispatchers and agents.
"FMCSA intended this term to mean any exercise of discretion, choice or decision-making on the agent's part about which motor carrier to assign a load," the agency stated.
June 16: Trucking Trends: Canada's Spot Market Bounces – Today's Trucking
Loadlink Technologies reported a notable recovery in May spot market volumes, with loads up 22% from April. But capacity is also on the rise, with a 16% jump in equipment postings, reaching record levels.
The truck-to-load ratio increased to four trucks posted for every load on Loadlink, the company reported. It's a decrease from the 4.16 trucks per load seen in April, but the ratio is up 138% year over year. A year ago May, there were just 1.68 trucks available per load.
June 22: FBI Says EVs Raise Risk of Cyberattacks – Transport Topics
Trucking companies that are considering electrifying their fleets must be on their guard for the heightened opportunities such decisions offer cybercriminals, according to the FBI, which is keen to help minimize the chaos such attacks can cause.
Electric vehicles have enhanced attack surfaces for cybercriminals to latch on to, said FBI Supervisory Special Agent David Smith.
Edison Electric Institute Senior Vice President of Security and Preparedness Scott Aaronson warned that cybersecurity vigilance needs to be on three fronts: software, hardware and meatware (or the people within an organization).
June 22: Customs Broker Systems Shutdown Causes Border Delays – Today's Trucking
Carriers and truck drivers complained of delays at Canada-U.S. border crossings beginning June 21, after customs broker Livingston International "shut down select operating systems" because of a suspected cyber attack.
An official from a Mississauga, Ont.-based carrier said they were facing delays and downtime due to Livingston's shutdown. "Multiple drivers are affected. It is affecting all border crossing locations as it is not a regional issue but a system-wide outage," the official said.
June 27: Ontario Providing Free Training for Truck Drivers – Government of Ontario press release
The Ontario government is investing $1.3 million to prepare 54 women, newcomers and others from underrepresented groups for in-demand careers in the trucking industry. Across Ontario, at least 6,100 more truck drivers are needed to fill job vacancies and to ensure families and businesses receive goods on time and the province's economy reaches its full potential. Only two percent of Ontario truck drivers are women, which is why the program will reimburse up to $4,500 for childcare and other living expenses.
Led by the Women's Trucking Federation of Canada, this free project will provide participants with up to 200 hours of training needed to obtain AZ (tractor-trailer) and DZ (straight truck) licences. Instructors will use both virtual reality systems and in-cab, hands-on training to teach jobseekers how to operate a commercial vehicle, perform manoeuvers, conduct inspections, maintain the vehicles and understand commercial vehicle systems and controls.
CIFFA Advocacy, Communications, Activities
June 11: CIFFA Urges Government to 'Be Proactive and Swift in Taking Action' on West Coast Port Negotiations
On June 9, CIFFA wrote a letter to several ministers and the Prime Minister's office to draw attention to the ongoing labour negotiations at Canada's West Coast ports.
The BCMEA and ILWU are negotiating two coastwide collective agreements on behalf of the Longshore Locals and Local 514 Ship and Dock Foremen.
The parties participated in a conciliation process that has now ended and they are currently in a 21-day "cooling off" period. There is not much evidence of coolness, unfortunately, and the union authorized a strike vote to start on June 9.
CIFFA's 300-plus members regard this situation as one of the most significant impacts on Canada's economy, with the potential to create very significant disruptions, which would undoubtedly increase consumer costs, fueling additional inflation, and severely impact businesses relying on imports of equipment or exports of products.
CIFFA is urging the federal government to ensure this bargaining process is well-supported and that government be proactive and swift in taking action to protect Canadian business and consumers.