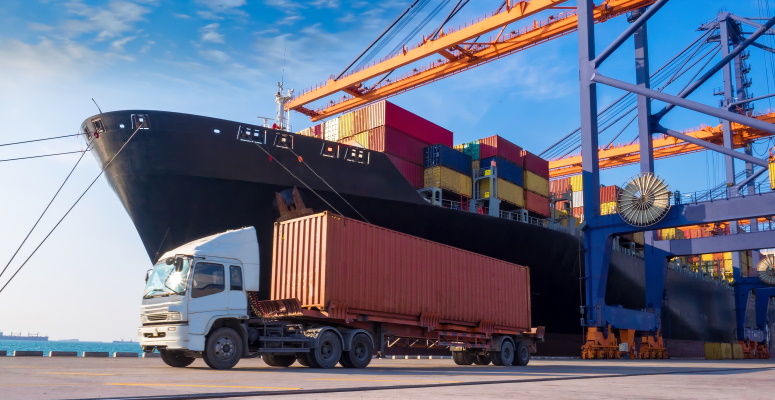 Month in Review – October 2022
Maritime
October 3: Carriers Now 'Begging for Business' as Volumes and Rates Tumble – The Loadstar
Xeneta's long-term XSI shipping index fell last month for the first time since January, and is likely to drop sharply in the coming months as shippers demand cheaper new contracts and mid-term rate reductions.
The modest 1.1% decline in the XSI last month "won't be the last," according to Xeneta CEO Patrik Berglund, who said market fundamentals suggested that the erosion of long-term contract rates would "pick up pace as the year draws to a close."
He explained: "In short, this means the shoe is finally on the other foot when it comes to upcoming contract negotiations for Q4 and beyond. Shippers are in the ascendancy, while carriers will now be competing to lock in volumes in the face of lower global demand."
The sharp downturn in the market in the past few weeks has seen carriers scrambling for cargo and having to tap the spot market to supplement disappointing contract volumes.
"The carriers are back on the phone again, begging for our business, and the rates are coming down all the time," one forwarder contact told The Loadstar. "But there are a couple of lines we won't be supporting again after the way they treated us," he said.
Nonetheless, both spot and contract rates are still considerably higher than before the pandemic.
October 6: Transnet Declares Force Majeure at South African Ports over Strike – News 24
South Africa's logistics utility Transnet declared force majeure at its ports on October 6, according to a document seen by Reuters, as workers began an open-ended strike over wages.
Transnet operates South Africa's freight rail network and all the country's ports. It said the strike action would have a profound impact on economic activity across all sectors, and it urged workers to consider the long-term consequences of the strike on themselves and the economy as a whole.
October 7: Spot Rate Carnage Could Result in More Ships Laid Up, 'with Worse to Come' – The Loadstar
Ocean carriers could be forced to mothball more eastbound transpacific U.S. west coast loops, and the vessels that operate them, to stop the extraordinary haemorrhaging of container spot rates, which have halved in value in the past four weeks.
According to the October 7 reading of the China-U.S. west coast component of the Freightos Baltic Index (FBX), the spot price for a 40ft plunged 20% this week, to $2,361, compared with a typical premium rate a year ago of $20,000, a two-thirds decline since May.
Ships are reported to be leaving Asia for the U.S. west coast barely three-quarters full, despite aggressive blanking by carriers, and spot rates are on track to fall through the $2,000 watershed next week.
And unless carriers take radical action to take out more capacity on the route, rates could dip below pre-pandemic levels before the start of the contract season, which will severely hobble the lines' negotiating position.
Moreover, in the interim, BCOs sitting on contracts some four times higher than the spot market are said to be receiving 'temporary' rate reductions from carriers to keep their loyalty.
October 11: The Government of Canada Announces How It Will Change the Way Ports Work – Transport Canada press release
Canada's Minister of Transport, the Honourable Omar Alghabra, announced on October 11 the completion of the Ports Modernization Review, which aims to advance the role of Canadian port authorities and optimize their current and future roles. In a constantly changing world, ports need modern and flexible tools that will allow them to respond to increasingly complex challenges. These new tools will enable ports to remain competitive, efficient and sustainable.
The minister also announced that the government intends to introduce legislative amendments in the coming months to update the way Canada's ports are managed and operated based on the results of the Ports Modernization Review. The proposed legislative changes will achieve several key policy objectives, including:
Adjusting port governance and financial management to provide ports with tools to unlock greater performance, efficiency and productivity in order to be effective instruments of public policy.
Ensuring that ports remain competitive and are positioned as strategic enablers of trade and traffic, given their central role as intermodal hubs that support supply chain performance and economic growth.
Strengthening relationships with Indigenous peoples and local communities through structured engagement to foster alignment of port development and operations, and advance reconciliation.
Seeing that ports assume a leadership role in advancing the greening of the marine sector by promoting environmentally sustainable infrastructure and taking action on climate change.
Protecting the transportation system from threats through port safety and security measures while ensuring that goods move efficiently through the supply chain.
Supporting the development of a new investment policy for Canada's ports and port infrastructure to attract investment capital that is critical to the national transportation supply chain for decades to come.
The Government of Canada intends to update its approach to considering infrastructure investments of Canadian and international entities to ensure our ports continue to serve Canadians well into the future by remaining competitive and aligned with our economic prosperity and security.
October 11: Maritime Employers Association's AI Project Galileo: Improved Visibility Will Help Port of Montreal Terminals Appropriately Assign Port Workers – MEA press release
The Maritime Employers Association (MEA) has launched its artificial intelligence project, Galileo, which is designed to improve the planning surrounding dispatch of the Port of Montreal workforce.
Using AI, Galileo will make it possible to accurately predict the arrival time of ships up to 21 days in advance. This is a tremendous improvement over the status quo – which allows for only 24 hours of real-time visibility – and is expected to improve the performance and increase fluidity at the Port of Montreal.
Taking into account port traffic, the weather and the quantity and type of merchandise, Galileo will propose an optimal scenario for the dispatch of the labour force that both respects collective agreements and factors in the availability of port workers in the required classifications. Terminal operators will have an additional resource at their disposal to help them make better decisions regarding their labour needs.
The MEA will share this data with other stakeholders at the port, and will advise them as to the best time of day to begin their operations.
An entire supply chain ecosystem will benefit from this improved visibility and will be able to better plan the handling of merchandise between ship, road and rail.
October 12: Shipping Lines Still Raking in Billions Despite Sinking Cargo Demand – American Shipper
There's no shortage of schadenfreude toward shipping lines these days. After making hundreds of billions in profits during the pandemic, there is gleeful talk of their looming comeuppance – of plummeting spot rates and carriers begging for business.
But shipping lines are still pocketing billions of dollars in profits each quarter. Spot rate declines and volume reductions are still being easily offset by higher contract rates.
Recently released data from Asian carriers reveals that financial performance is still close to peak levels and has a very long way to fall before liner operators come even close to breakeven.
October 14: Evergreen Joins Compatriot Lines in Renegotiating Shipping Contract Rates – The Loadstar
Evergreen has followed its fellow Taiwanese carriers, Yang Ming and Wan Hai, in beginning to renegotiate contract terms with shippers.
The carrier's general manager, Eric Hsieh, said: "We need to reduce the spread between the contract and the spot market.
"Currently, individual cases are discussed according to the different agreed freight rates and the customer's needs."
October 14: Container-Ship Logjams Off U.S. Ports Finally Easing as Imports Fall – American Shipper
The good news is that there were fewer than 100 container ships stuck waiting off North American ports on October 14. The bad news is that there were still 99 container ships offshore and the pre-COVID norm was in the single digits.
There's still a long way to go to clear the backlog. But the current tally is now back to June levels and 35% off recent highs.
October 20: Ocean Carrier Voyage Blankings Causing Chaos and Confusion – The Loadstar
Ocean carriers are ramping up their vessel blanking programs from Asia as export demand weakens, but last-minute cancellations are causing chaos in supply chains and confusion within liner offices.
Moreover, shippers are having to navigate their way around "officially" announced blank sailings and voyages pulled just days before arrival in China and held off the loading port, in what carriers term as "slidings."
A UK-based NVOCC said liner sailings from China had become "pot luck" and accused carriers of running "tramp services" instead.
October 20: Vancouver Congestion Remains, Montreal Facing Low Water – Inside Logistics
Congestion at the Port of Montreal has declined, but low water levels have prompted a new surcharge. And on the West Coast long wait time for vessels at the Port of Vancouver continue.
In its weekly ports update, Maersk reports on vessel wait times at North America's major ocean ports. Vancouver is "experiencing heavy congestion," it said.
Currently the Port of Vancouver has the longest wait times of any port on the list. Its vessels are waiting up to 28 days to unload, the liner company said. It reported Vancouver's yard utilization at 85 percent, and average rail dwell at seven days.
However, its numbers do not reflect the port's own report, which suggests that wait times at anchor or offshore have declined significantly. In August, the port reported average dwell times of just over 30 days. At present, it reports that number has dropped to 6.6 days.
October 27: Complaints about Carriers Stack Up at the Federal Maritime Commission – Splash
The U.S. Federal Maritime Commission is keeping busy with an increasing number of complaints from shippers.
The latest two to emerge involve Israeli carrier ZIM and Mediterranean Shipping Co. (MSC).
"The softened market – and space situation – may well cause a flurry of suits and FMC complaints to be filed," commented Bjorn Vang Jensen, a vice president at liner consultancy Sea-Intelligence, in a post on LinkedIn last month.
"The collective, pent-up anger and PTSD in the BCO community at large now wants out, and rate reductions won't cut it for some," said Jensen.
October 28: Shipping Rates Are No Longer Plunging. Is 'New Normal' Near? – American Shipper
Ocean shipping spot rate indexes are still falling. But after months of steep declines, they're dropping much less rapidly than before. It could be just a temporary plateau before the next leg down. Or it could be something more significant: the first sign of the market bottom, the post-pandemic "new normal."
Different spot rate indexes publish different numbers, and critics contend that indexes don't reflect actual rates. But the consensus is that indexes are a good indicator of the general direction of pricing. And the direction spot indexes are headed lately is more sideways than down.
Air
October 3: Airfreight Rates on Key Lanes Continue Gradual Descent in September – Air Cargo News
Airfreight rates on key trade lanes out of Asia continued to weaken in September despite the industry heading towards the peak season.
The latest figures from the Baltic Exchange Airfreight Index (BAI) show that, in September, rates from Hong Kong to North America declined by 18.5% compared with a year ago, to $7.94 per kg, and are down on the $8.33 per kg achieved in August.
The declines are noteworthy for two reasons: First, rates on the trade lane tend to increase from August to September and second, it is only the second time since February 2020 that prices on the trade have registered a year-on-year decline.
October 7: Air Cargo Peak Season Evaporates on Low Demand, High Capacity – American Shipper
It's the time of year when retailers typically make their final push to ship goods from abroad in time for holiday shopping and freight rates are highest, but so far signs of peak season in air cargo are difficult to find. Instead, rates continue to slide as global economic clouds dampen demand and airlift supply rises with the recovery of passenger travel.
Air freight spot rates tumbled 9% year over year in September to below the 2021 level for the first time this year, reported Xeneta, an ocean and air freight rate benchmarking and data analytics firm.
The cost to ship by air lowered another 2.8% in the past week and is now 21.6% less than a year ago, according to the Baltic Air Index. A year ago, rates were up about 80% on a yearly basis.
Analysis by WorldACD, another provider of air freight data, also shows tonnage and prices slipping marginally again in the second half of September. More notable, however, is that volume is down 12% from last year despite a 6% increase in capacity. Its data also reflects a 10% decline in spot rates to an average of $3.46 per kilogram.
October 20: Airlines Fill Less Cargo Space as Consumer Spending, Trade Sag – American Shipper
Prospects for a fourth-quarter bounce in air cargo business as retailers stock up for the holidays are dim, the culmination of a gradual slowdown in shipment traffic and costs since Russia's invasion of Ukraine in March.
And worsening macroeconomic conditions suggest the air logistics sector could face a darker 12 to 18 months after peaking a year ago. Forty-five percent of customers polled last week during a webinar hosted by logistics specialist Flexport said they intend to ship less by air in 2023.
The International Air Transport Association projected air cargo demand would grow 4% this year, after COVID supply chain disruptions sparked a 7.9% gain in 2021. Through August, overall volumes were down 5.4% and have continued their sequential slide. In September, volume as measured by chargeable weight to move shipments slipped below pre-pandemic levels for the first time, according to air freight data aggregator Xeneta.
Rail
October 4: CN Shares Plan for Winter Operations – Inside Logistics
CN has published its plan for winter operations in 2022 and 2023.
The plan sets out the measures the railway will introduce to ensure it has the capacity and resources to maintain operations in cold winter weather.
The measures introduced include adding staff and new locomotives, along with new rail cars and monitoring technology.
October 11: Large U.S. Rail Union Rejects Deal, Renewing Possibility of Strike – Transport Topics
The U.S.'s third-largest railroad union rejected a deal with employers on October 10, renewing the possibility of a strike that could cripple the economy. Both sides will return to the bargaining table before that happens.
Over half of track maintenance workers represented by the Brotherhood of Maintenance of Way Employees Division who voted opposed the five-year contract despite 24% raises and $5,000 in bonuses. Union President Tony Cardwell said the railroads didn't do enough to address the lack of paid time off – particularly sick time – and working conditions after the major railroads eliminated nearly one-third of their jobs over the past six years.
The group that represents the railroads in negotiations emphasized that no immediate threat of a strike exists because the union agreed to keep working for now.
Four other railroad unions have approved their agreements with freight railroads including BNSF, Union Pacific, Kansas City Southern, CSX and Norfolk Southern, but all 12 unions representing 115,000 workers must ratify their contracts to prevent a strike.
October 26: Second U.S. Railroad Union Rejects Deal, Adding to Strike Worries – Transport Topics
A second railroad union rejected its deal with the major U.S. freight railroads on October 26, reflecting workers' increasing frustration with the lack of paid sick time in the industry and adding to concerns about the possibility of a strike next month that could cripple the economy.
The Brotherhood of Railroad Signalmen said nearly 61% of the workers who voted opposed the five-year contract even though it included 24% raises and $5,000 in bonuses.
October 31: Frustrated Shippers Caught in Canadian Rail Congestion Call for Help – CIFFA Cited – The Loadstar
Predictions that congestion at rail yards in Canada's interior would ease this month and next are not playing out so far, prompting frustrated importers and forwarders to ask for government intervention. The problems are most pronounced at rail hubs around Toronto and Montreal.
According to the Canadian International Freight Forwarders Association (CIFFA), the situation has been exacerbated by government efforts to help reduce congestion at west coast container gateways (notably Vancouver), which only served to push the problem to inland rail facilities already struggling to cope with volumes.
Now, forwarders and importers are looking to the authorities for help to fix the problem. Bruce Rodgers, executive director of CIFFA, has asked federal agencies like Transport Canada and the Canada Border Services Agency to help.
"Recent decisions by government to clear the backlog at the Pacific gateway only resulted in a worsening situation. Without foresight, decisions were made, not to work on a solution to the problem, but to shift the burden inland."
Trucking
October 18: Driver Inc. Threat Approaching Point of No Return: CTA – Today's Trucking
The Canadian Trucking Alliance (CTA) is warning that the labour scheme known as Driver Inc. will become the dominant business model in trucking if regulators fail to act on the issue this year.
"The industry is approaching the point of no return, as upwards of 25% of the industry is estimated to be involved in some form of the Driver Inc. scheme already," CTA president Stephen Laskowski said in a press release.
"Without committed action by the end of the year, this model will likely become solidified as the dominant employment practice as the [federal] government moves ahead with the implementation of Bill C3 – Paid Medical Leave and other planned Labour Code reforms – which Driver Inc. companies claim do not apply to them."
Under the Driver Inc. model, fleets sidestep employer obligations by misclassifying employees as independent contractors.
October 21: Labour Shortages, Port Delays, Housing Affordability Squeeze Trucking in Atlantic Canada – Today's Trucking
Labour shortages, port delays and housing affordability are some of the major challenges facing the trucking industry in Atlantic Canada. This is compounded with issues like Driver Inc., not enough immigration, the upcoming 10 days of sick leave for drivers and the January 1, 2023, ELD mandate.
There are positives too, like the announced twinning of Highway 185 in Quebec.
Highlighting the backlogs in the Port of Saint John and Port of Halifax, Trevor Bent, chairman of the Atlantic Provinces Trucking Association (APTA), said wait times have skyrocketed. "The ability to get containers out has been reduced by 50%. APTA members are saying if they could move six containers out a day, it has now dropped to three."
He called for solutions to make things more efficient, including fixing labour, scheduling and land issues.
Bent said housing shortages and affordability are a challenge when trying to attract talent to Atlantic Canada. The construction sector, trucking's largest competitor for labour, is also looking for workers.
October 31: New U.S. Survey Finds Perils Abound for Owner-Operators – Bulk Operator
Slowing economic activity and correcting supply chains have reduced the need for capacity and are driving the outlook for rates and demand lower, leaving higher-cost carriers worried about turning profits, according to the latest Bloomberg Intelligence-Truckstop survey of owner-operators.
Pessimism among carriers has touched the pandemic lows seen more than two years ago, in the first quarter of 2020: About 33% of respondents expect load growth to decline over the next six months, the lowest reading since 1Q 2020 and significantly higher than 3Q 2021 at 9%. Many carriers raised concerns over the strength of the upcoming peak season. Refrigerator carriers were the most optimistic, with only 10% of those surveyed projecting a volume decline in the coming months.
CIFFA Advocacy, Communications, Activities
October 5: CIFFA Presents to the House Standing Committee on Transportation, Infrastructure and Communities
CIFFA presented to the House Standing Committee on Transportation, Infrastructure and Communities on October 5. Information on that presentation, including the full text of CIFFA's remarks, is available in the Forwarder Online.
October 6: CIFFA Supports Proposed CP Logistics Park in Vancouver
CIFFA has written to the Canadian Transportation Agency (CTA) to voice support for the CP Logistics Park in Pitt Meadows, B.C. CP is seeking CTA approval to develop the project on 41 hectares of CP-owned land on the south side of CP's existing Vancouver Intermodal Facility.
The proposed project consists of three major rail and transload components, namely:
Agricultural Hub: enabling agricultural products to be received by rail and transloaded into shipping containers for furtherance to overseas markets.
Auto Lot: to receive by rail North American made automobiles destined for local distributors and specifically designed to accommodate electric vehicles.
Liquids transload and rail facility: for transportation fuel and ethanol mainly to service demand in Metro Vancouver.
Further details of the proposed project can be found at vancouverlogisticspark.ca.
October 9: CIFFA Statement on the National Supply Chain Task Force Final Report: Action, Collaboration, Transformation. (ACT)
CIFFA issued a statement following the release of the final report, Action. Collaboration. Transformation., of Canada's National Supply Chain Task Force.
CIFFA's statement highlights and champions particular points and calls to action in the report. The association looks forward to working with the Transport Minister and department, providing further input – after submitting input to the Task Force in July – as actions promoted in the report are implemented.
October 17: CIFFA Overview of Future Borders Coalition Summit
CIFFA'S Director, Policy and Communications Julia Kuzeljevich attended Future Borders Coalition Summit in Washington, D.C. on October 12 and 13.
Laura Dawson, Future Borders Coalition's Executive Director, opened the full-day conference session on October 13 noting that between Canada and the U.S., there are very few "true disputes." Most issues between the two countries can be resolved with consultation or discussion.
Matt Morrison, the Executive Director for the Pacific Northwest Economic Region, and the Co-Chair of the Future Borders Coalition, noted that the U.S. and Canada have the largest trade relationship.
He called for more members to come into the coalition and bring their significant user experience to the table to make the Canada-U.S. border work better.
Solomon Wong, President and CEO of InterVISTAS, who wrapped up the day of presentations, and discussed the FBC's next steps, made note of the FBC's latest release, a report on the digital border.
Read the full summit overview.
October 21: Message from CIFFA Executive Director Bruce Rodgers Regarding Ongoing Challenges in Doing Business in Canada
Members of CIFFA are increasingly frustrated by the ongoing challenges and rising costs of doing business in Canada.
CIFFA's members have increasingly been asking the Secretariat office to do more to raise awareness around the issues they are facing: congestion, delays, capacity issues, inability to pick up or return containers, mounting fees for demurrage/detention, and no one to whom they can raise these issues with satisfactory results.
Our role, though not to point fingers at any party, has become a convoluted and frustrating one. While we have aimed to facilitate collaboration wherever possible, the issues are that there is no longer a supply "chain" in Canada, but supply "links," each operating in a fragmented and siloed approach. Until there is a significant commitment to work collaboratively on "connecting these links," in the national public interest, these issues will persist, undermining transportation and the supply chain overall.
Read the full statement.