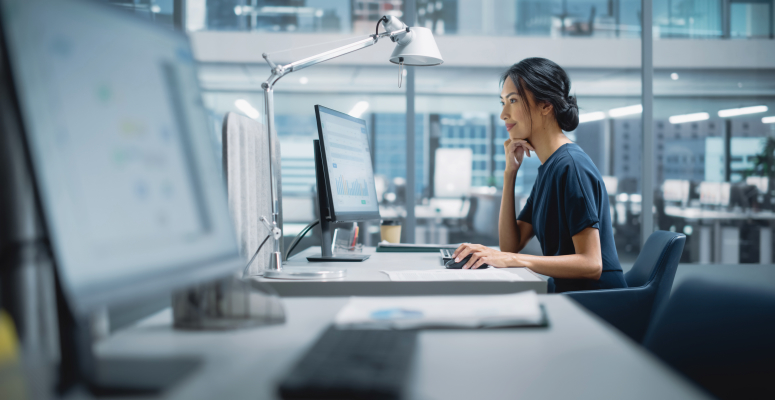 Top technology trends transforming the future of supply chain management
By Siddharth Priyesh, Vice President (Americas & Caribbean), CrimsonLogic Pte Ltd
For many years now, enterprise resource planning (ERP) systems have been a proven tool to digitise and enhance the efficiency of supply chains. But many legacy implementations of these systems work in silos and are not able to deliver insights that respond to dynamic shifts in supply and demand.
As more players accelerate their digital transformation plans, systems that have the intelligence to evaluate and analyse data en masse can help firms boost their competitive advantage, collaborate, and enjoy the synergetic benefits of exchanging data. Here are some frontier technologies that are leading the way.
Automation and Artificial Intelligence
As we envision a future where supply chains are highly automated and autonomous, Artificial Intelligence (AI), Machine Learning (ML) and Optical Character Recognition (OCR) are three keys to more productive supply chains.
When AI and ML are applied to ERP systems, they can further improve end-to-end supply chain management processes among stakeholders and reduce operating costs.
OCR too, plays a big role by giving a huge boost to productivity during this transition from traditional to digital systems. With the ability to read hardcopy trade documents intelligently and accurately, the digitised data can then be automatically inputted into the respective customs nodes in adherence with local requirements. This means fewer errors, better compliance, fewer delays, and faster customs clearance.
All these tools reduce the complexity and improve the operational efficiency of supply chains, as time-consuming processes are offloaded from humans.
Use of data through advanced analytics
Advanced analytics squeezes out insights, predicts future trends and events, and allows supply chain managers to make data-driven decisions. By making data work even harder with the help of AI and ML, advanced analytics allow supply chain players to better forecast demand and supply gaps from farm to table.
From planning and procurement to logistics and shipping, advanced analytics provide accurate forecasts that are backed by AI and ML optimisation models to increase savings from lower inventory and holding costs. This increases resource optimisation and provides enhanced predictability and analytics for better decision-making – even during volatile situations – for a more resilient and agile supply chain.
Trade facilitation platforms
While these cutting-edge technologies may play a big part in bolstering supply chain resilience in times of crisis, what is truly needed is a platform that facilitates seamless end-to-end trade across borders, from import to export. This allows businesses and governments to automate customs clearance and logistics, reducing red tape while saving businesses both time and money, without compromising on government regulations.
With linkages to more than 80 customs nodes, 90 ocean carriers and NVOCCs across the world, CrimsonLogic continues to work closely with both government and private-sector clients through its one-stop platform for information exchange between traders and government agencies. By linking digital islands and turning them into an integrated ecosystem with end-to-end trade compliance and logistics, we can transform international trade together and help businesses and governments stay ahead of the curve.